Launch of MARIPOLDATA reading group on Ocean Protection starting from March 2020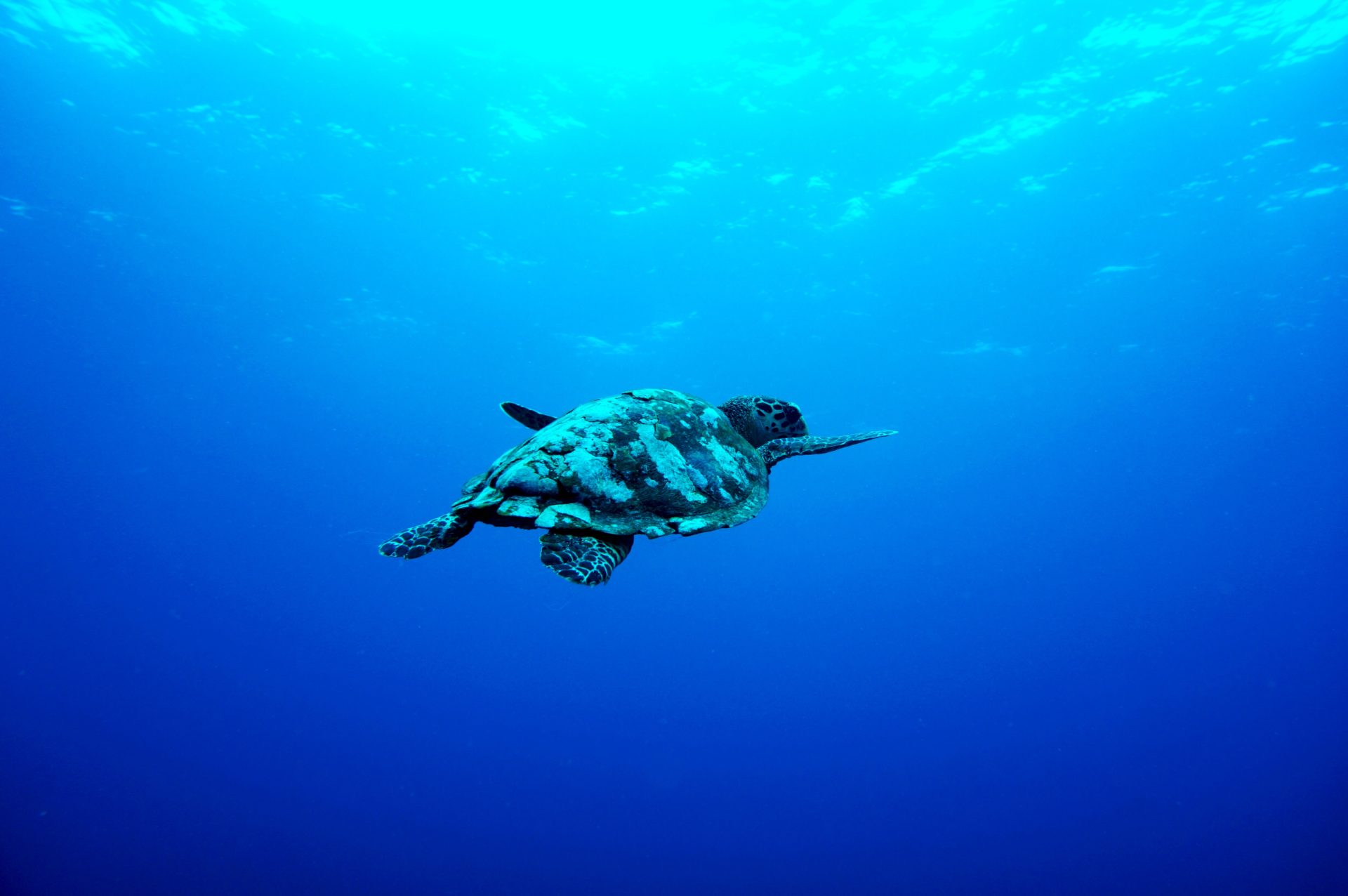 Opportunity for exchange and discussions on ocean topics

The world's oceans are home to prestige ecosystems and marine biodiversity. The majority of the oceans are not under the jurisdiction of any state and therefore regulations to protect and use the oceans resources and space need to be agreed on an international level. Currently, the United Nations are negotiating a legally binding agreement for the conservation and sustainable use of marine biodiversity in areas beyond national jurisdiction (BBNJ) to close gaps in the existing institutional frameworks and to set regulations for the protection and further exploitation of common ocean resources.
The interdisciplinary MARIPOLDATA reading group will provide an opportunity for exchange and discussions on ocean topics that are currently relevant to international ocean politics on the global scale. The Reading Group will meet 4 times in the semester and invites anyone interested in global environmental governance and ocean issues from all academic backgrounds. Prior knowledge on ocean issues is not required.
Readings will be distributed prior to the meetings and will cover recently published political science peer-reviewed articles, policy briefs and other publications relevant to global ocean governance. Texts will cover readings in the field of social sciences, and oftentimes be linked to theories from international relations, political science or related fields. However the group invites all disciplines interested in marine issues and environmental protection to participate.
The reading group will be in close connection to the topics covered by the MARIPOLDATA Seminar Series and readings will include publications of the invited scholars. Reading group members are welcome to suggest and present readings of their own research or work.
Aims:
Provide room for discussion and debate on recent publications in the field of ocean science and politics with specific emphasis on ocean protection, sustainable development and SDG14.
Facilitate dialogue between different disciplines and research areas.
Increase interdisciplinary exchange between scholars interested in ocean related issues.
Target Group
Anyone interested in ocean related issues and research as well as in reading and discussing recent literature in the field.  All disciplines are welcome.

Topics:
Sustainability and economic growth in the World Ocean Regime (in preparation to the talk of P. Jacques)
Politics of the international negotiations on the conservation and sustainable use of marine biodiversity
The complexity of global ocean governance: Actors, instruments and international agreements
How to conserve marine species and ecosystems? Marine protected areas in the High Seas
Environmental impact assessments in marine environments
Exploiting the Seas?- Deep sea mining and Marine Genetic Resources
Global fisheries – Tragedy of the commons? The problem of overfishing
Protection of mammals in the world's oceans
Oceans and climate change
Marine scientific research and capacity building for ocean protection
Justice in ocean politics
How to join?
If you are interested, please contact Ina Tessnow-von Wysocki (ina.tessnow-vonwysocki@univie.ac.at) to be added to the MARIPOLDATA reading group mailing list and receive the dates for upcoming meetings and the reading material.
Upcoming Reading Group
Sustainability and economic growth in the World Ocean Regime

Where: MARIPOLDATA Office Seminar Room, Wächtergasse 1, 5th floor, Top 504, 1010 Vienna
Date: Wednesday, 4th March, 5pm-6pm
Further dates:
Wednesday, 8th April
Wednesday, 6th May
Wednesday, 10th June
Austrian Biodiversity Council publishes five key recommendations " to prevent biodiversity loss by 2030" (in German)
ExpertInnen fordern Ausrufung des Biodiversitäts-Notstands und Priorität für Stopp des Artenrückgangs im künftigen Regierungsprogramm
Wien / Salzburg / Krems / Innsbruck, Graz, 18.12.2019 – Im Rahmen des Forums Biodiversität Österreichs am 18. Dezember 2019 veröffentlichen die WissenschafterInnen und ExpertInnen des Österreichischen Biodiversitätsrates fünf Kernforderungen, um das derzeitige Artensterben aufzuhalten. Darunter: Ein Biodiversitätsfonds mit 1 Milliarde Euro, Biodiversität als Priorität im künftigen Regierungsübereinkommen und eine tiefgreifende Ökologisierung der Gesellschaft: "Steuern, Subventionen, Gesetze: Wir müssen alles durchforsten und so umgestalten, dass auch noch unsere Kinder und Enkelkinder hier gut leben können", sagt die Politikwissenschafterin Alice Vadrot vom Leitungsteam des Biodiversitätsrates.
Talk by Peter Jacques - MARIPOLDATA Seminar Series - March 11, 2020 - Vienna
The Shifting Context of Sustainability: Growth and the World Ocean Regime
Discussant: Dr. Monika Berg (Orebrö University)
Date: 11 March 2020
Time: 18.00 – 19.30
Venue: Conference Room – Neues Institutsgebäude (NIG), Universitätsstraße 7, 1010 Vienna
In the framework of the MARIPOLDATA seminar series and the IPW Lectures (Department of Political Science, Vienna University) we have the pleasure to welcome Peter Jacques from the University of Central Florida in Orlando, USA.
The World Ocean Regime is not an official treaty agreed to by states in some formal process, but it probably governs the marine world. This talk will discuss how this regime was discovered and the nature of the economistic values and norms that are the main feature. This includes how the idea of sustainability has changed over time in discourses about the ocean to become more growth-oriented in a way that is not actually sustainable.
Peter Jacques is a Professor of Political Science and affiliate faculty of UCF's National Center for Integrated Coastal Research. He has extensive experience in the field of environmental politics and sustainability. Prof. Jacques is the President of the Association of Environmental Studies and Sciences for the term June 2018- June 2020. His research interests include Global Environmental Change, Sustainability Science, Indigenous Sustainability Issues, Ocean Conservation, Climate Change and Political Ecology/Green Political Theory.
Monika Berg is a senior lecturer in sociology and has a doctoral degree in political science. She is part of the Environmental Sociology Section at Örebro University. Monika is a guest researcher at the department of Political Science of the University of Vienna and in MARIPOLDATA in March 2020.

Please confirm your participation via e-mail to maripoldata.erc@univie.ac.at