Talk by Alice Vadrot at the Rutgers University – Newark, USA
Epistemic Selectivities in Global Environmental Politics:
The Case of Biodiversity
APRIL 10, 2019
Rutgers University is a public research university in New Jersey. The Rutgers Division of Global Affairs organizes a weekly Capstone Colloquium Series, which has for theme this semester Justice, and the Global Environment.
At this occasion, Alice Vadrot will speak about "Epistemic Selectivities in Global Environmental Politics: The Case of Biodiversity".
The MARIPOLDATA team participates in fieldwork at UNCLOS
The United Nations Convention on the Law of the Sea – New York
MARCH 25 – APRIL 5, 2019
Fieldwork for WP1
The United Nations Convention on the Law of the Sea (UNCLOS) is an international treaty that sets out the legal framework for ocean activities and boundaries.
While UNCLOS defined marine Areas beyond National Jurisdiction (ABNJ), commonly called the high seas, no international instrument exists to protect the exceptional marine biodiversity from these territories.
In order to address this challenge, the UN General Assembly aims to develop an international legally binding instrument under UNCLOS on the conservation and sustainable use of marine biodiversity of areas beyond national jurisdiction (resolution 69/292 of 19 June 2015) by 2020.
Between March 25, 2019 and April 5, 2019 the 2nd Session of the Intergovernmental Conference on BBNJ will take place in New-York.
Two members of the MARIPOLDATA team have been nominated by the International Studies Association (ISA) to participate which will allow them to pursue MARIPOLDATA WP1 research objectives aiming at observing how governments position themselves within these negotiations and how is scientific knowledge used.
More information: https://www.un.org/bbnj/
Paper Presentation at ISA 2019 – Toronto
The International Studies Association's 60th Annual Convention – Toronto
MARCH 29, 2019
After the epistemic community model: Using IPCC and IPBES to map organisational formation
By Hannah Hughes, Cardiff University and
Alice Vadrot, University of Vienna
The International Studies Association (ISA) is one of the oldest interdisciplinary associations dedicated to understanding international, transnational and global affairs.
The International Studies Association's 60th Annual Convention will take place in March 2019 in Toronto. This conference brings together international affairs experts from across the world to discuss issues related to international, transnational and global affairs.
At this occasion, Alice Vadrot will participate in Panel FA 81 "Great Power Responsibility and Global Environmental Protection" organized by Barry Buzan (LSE). She will present a co-authored article written with Hannah Hughes (Cardiff University).
More information: https://www.isanet.org/Conferences/Toronto-2019
Panel at 4s Conference 2019 – New Orleans
Open Panel – 4S New Orleans.
SEPTEMBER 4-7, 2019
50. Exploring Policies and Practices of Studying and Monitoring the Oceans: Innovations and Interruptions in Ocean Science
Panel Organisers:
Sarah de Rijcke, Centre for Science and Technology Studies (CWTS)
Alice Vadrot, University of Vienna
Healthy oceans contribute significantly to combating climate change. However, a lack of ocean scientific knowledge continues to challenge efforts to protect ocean ecosystems. This gap is steadily closed by global initiatives like the International Census of Marine Life programme. Furthermore, detection methods, observing infrastructures and data management have significantly improved over the past two decades, reconfiguring how oceans are studied and monitored.
In many respects, the study and monitoring of the oceans represent a new form of knowledge production. Challenges include producing systemic insights into ocean ecology; working toward industrial-scale production of innovations; providing scientific data to support environmental policy; and operating against the backdrop of a highly research-focused academic system. These developments are amplified by data scarcity, complicating the command of funding and shaping policies and practices of studying, monitoring and protecting the oceans.
This panel invites contributions on the socio-technical, epistemic, (geo)political, historical and ethical dimension of these developments, including case studies related to global and national policies and practices of ocean science and monitoring. Which dynamics occur when ocean science becomes (even more) subject to multiple valuation registers, including those associated with steering efforts toward more interdisciplinary engagement, societal relevance and demands from policy-makers? How do monitoring policies and practices contribute to the scientific representation of the ocean and its manifestation as a site, where different technological innovations compete for scientific legitimacy and marketability? What are key innovations in ocean science and marine technology and how do they shape the policies and practices of the field?
Blog on collaborative work by Alice Vadrot and Hannah Hughes
Work in Progress Paper Presentation – Cardiff
MARCH 29, 2019
On the 6th of February Dr Alice Vadrot visited Cardiff University to discuss the Work-In-Progress paper entitled 'Conceptualising the establishment of intergovernmental organisations: Learning from the IPCC and IPBES', co-authored with Dr Hannah Hughes. Dr Hannah Hughes is a lecturer in International Relations and Co-director of the Environmental Justice Research Unit at Cardiff University. The two have a long-standing collaborative relationship having first started working together in September 2015. Among other publications, they have a forthcoming article titled 'Weighting the world: IPBES and the struggle over biocultural diversity`, which will be published as part of a special section in Global Environmental Politics.
To read the whole blog by Rosa Maryon, please click here: https://blogs.cardiff.ac.uk/isru/2019/02/20/conceptualising-the-establishment-of-intergovernmental-organisations-learning-from-ipcc-and-the-ipbes-dr-hannah-hughes-dr-alice-vadrot/
SAVE-THE-DATE – MARIPOLDATA kick-off meeting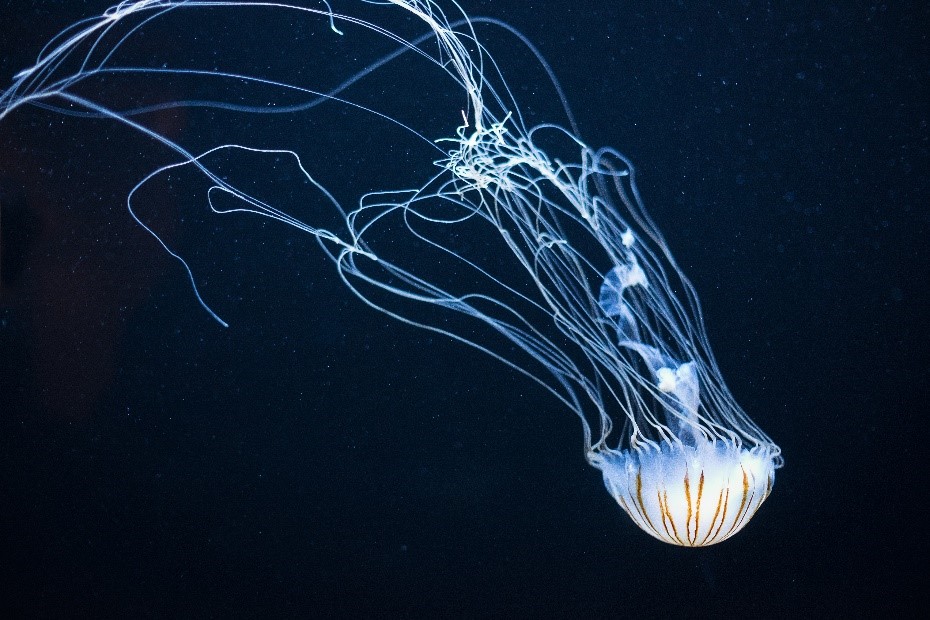 When: Tuesday, 21 May 2019, 17:30-20:30 CET
Where: Vienna city centre, Austria (venue TBC)
We are pleased to announce that the MARIPOLDATA Kick-off meeting will take place on May 21, 2019 in Vienna.
After input from experts representing the fields of marine biodiversity science and politics, Dr. Alice Vadrot and her team will present MARIPOLDATA and open the floor for questions and debate. The event is open to the interested public.
Further announcements will be made as soon as possible via email (you can sign up to our newsletter list here) and on this page.
Enquiries regarding the event should be directed to maripoldata.erc@univie.ac.at
Paper presentation at Cardiff University
Article by the University of Vienna about the Science Talk 2019 (in German)
Dies Academicus: Stipendienverleihung und Science Talk (Teil 2)
Redaktion (uni:view) | 13. März 2019
Beim Science Talk am Dies Academicus 2019 erzählten zwölf ERC Starting Grant-PreisträgerInnen und sechs Marie Skłodowska-Curie Fellows aus ihrem Alltag und beantworteten – bei einem Glas Wein – die Fragen der Tischgäste. Zuvor wurden Preise und Stipendien an NachwuchsforscherInnen verliehen.
Read more…
Article by the University of Vienna (in German)
Die Politologin Alice Vadrot erhält als erste Wissenschafterin der Fakultät für Sozialwissenschaften einen ERC Starting Grant. Mit dieser hochdotierten Förderung kann sie ihr Projekt "The Politics of Marine Biodiversity Data" realisieren, in dem sie internationale Umweltpolitik analysiert.
Plastikmüll, Verschmutzung durch Chemikalien, Klimawandel und Überfischung haben für die Ökosysteme der Weltmeere dramatische Auswirkungen. Obwohl WissenschafterInnen und Umweltschutzorganisationen schon lange an die internationale Politik appellieren, endlich aktiv zu werden, einigte sich die internationale Staatengemeinschaft erst im April 2018 darauf, bis 2020 ein neues Abkommen auszuhandeln, das unter anderem die Errichtung von Meeresschutzgebieten zum Ziel hat.
Ein langer Prozess
Doch bis sich die mehr als hundert Staaten einig werden, ist es ein langer Weg mit vielen Sitzungen, Konflikten, Spannungen und Kompromissen. "Genau diesen Schnittpunkt zwischen internationaler Politik und Wissenschaft finde ich unglaublich spannend. Mich interessiert, wie wissenschaftliche Aspekte in politischen Verhandlungen aufgenommen werden und wie auch umgekehrt Politik die Wissenschaft beeinflusst", erklärt Alice Vadrot, Politologin an der Universität Wien, die grundsätzliche Fragestellung ihres ERC-Projekts "The Politics of Marine Biodiversity Data".
Article in Austrian Newspaper "Die Presse" (in German)
In ihrem ERC-Start-Preis-Projekt untersucht Alice Vadrot die Haltung einzelner Staaten bei den aktuellen Hochseeschutz-Verhandlungen der UNO.
Als Teenager wollte Alice Vadrot Diplomatin werden. Die Laufbahn, die sie tatsächlich eingeschlagen hat, ist davon gar nicht so weit entfernt. "Ein Großteil meiner Arbeit basiert auf Feldforschung bei zwischenstaatlichen Verhandlungen im Zuge internationaler Umweltabkommen", sagt die Politikwissenschaftlerin. Seit gut zehn Jahren beobachtet sie das Zusammenspiel von Macht und Wissenschaft in der Umweltpolitik. "Irgendwann habe ich gemerkt, dass mir der analytische Blick auf die Diplomatie und ihre Praktiken mehr liegt als das Diplomatendasein selbst."
2008, noch als Studentin der Politikwissenschaft an der Uni Wien, hat Vadrot erstmals an einer Vertragsstaatenkonferenz der UN-Konvention über die biologische Vielfalt teilgenommen. "Ein Mega-Event, bei dem Regierungsvertreter aus aller Welt über die Rahmenbedingungen für den Artenschutz und den nachhaltigen Umgang mit der Natur verhandelten", erzählt die 32-Jährige. "Man fand, dass mehr Wissen den politischen Willen zum Naturschutz erhöhen würde, und diskutierte die Einrichtung eines dem Weltklimarat ähnlichen Gremiums."