MARIPOLDATA is an ERC Starting Grant project running from November 2018 to October 2023. A research team led by the Principal Investigator Dr. Alice Vadrot develops and applies a new interdisciplinary and multi-scale approach to study new forms of power at the intersection between science, and politics. The project uses ongoing negotiations on a new international legally binding instrument under the United Nation Convention on the Law of the Sea (UNCLOS) on the conservation and sustainable use of marine biological diversity of areas beyond national jurisdiction (BBNJ) to study these processes in action.
Marine biodiversity data will play a central role: Firstly, in supporting intergovernmental efforts to identify, protect and monitor marine biodiversity. Secondly, in informing governments interested in particular aspects of marine biodiversity, including its economic use and its contribution to biosecurity. In examining how this data is represented and used, this project will create a novel understanding of the materiality of science-policy interrelations and identify new forms of power in global environmental politics as well as develop the methodologies to do so.
This is crucial because the capacities to develop and use data infrastructures are unequally distributed among countries and global initiatives for data sharing are significantly challenged by conflicting perceptions of who benefits from marine biodiversity research. Despite broad recognition of these challenges within natural science communities, the political aspects of marine biodiversity data remain understudied. Academic debates tend to neglect the role of international politics in legitimising and authorising scientific concepts, data sources and criteria and how this influences national monitoring priorities.
The central objective of MARIPOLDATA is to overcome these shortcomings by developing and applying a new multiscale methodology for grounding the analysis of science-policy interrelations in empirical research.
Information in other languagues: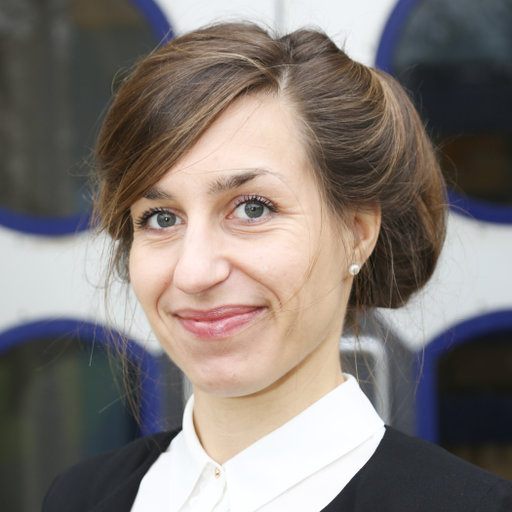 Ass.-Prof. Dr. Alice Vadrot
Principal investigator
Alice Vadrot is Assistant Professor for International Relations with a focus on Environmental Politics at the Department of Political Science of the University of Vienna and Visiting Research Fellow at the Centre for Science and Policy (CSaP) of the University of Cambridge.
Vadrot holds a PhD in Political Science from the University of Vienna, which she completed in 2013. From 2015 to 2018, she was an Erwin Schrödinger Fellow of the Austrian Science Fund. She did her postdoctoral research at the University of Cambridge and returned to Vienna as a Senior Post Doc in 2017. In 2018, she won a Starting Grant from the European Research Council (ERC). Since November 2018, she is Assistant Professor at the University of Vienna.
Her work addresses the role of knowledge and science in global environmental politics. She has conducted extensive research on the Intergovernmental Platform on Biodiversity and Ecosystem Services (IPBES) and developed the concept of "epistemic selectivities", which she uses to describe and understand the processes that lead to epistemic authority, legitimacy and scientific and political self-evidence in global environmental politics. Vadrot is the author of "The Politics of Knowledge and Global Biodiversity" (Routledge, 2014) and editor of several special issues, research articles and editorials.
Her ERC project develops and applies a new methodological approach for grounding the analysis of science-policy interrelations in empirical research.
www.alicevadrot.eu    Curriculum Vitae    Researchgate    Researcher ID    Orcid    @AliceVadrot
Selected Publications:
Hughes, H. and Vadrot, A.B.M. 2019. Weighting the World: IPBES and the Struggle over Biocultural Diversity. Global Environmental Politics , 19 (2), 14–37.
Hughes, H., Kimberly R. Marion Suiseeya., Vadrot, A.B.M. 2019. Methodological Innovation in the Study of Global Environmental Agreement Making. Global Environmental Politics , 19 (2).
Vadrot, A.B.M. 2018. Endangered species, biodiversity and the politics of conservation. In: Kütting, G. and Herman, K. (Eds.). Global Environmental Politics. Concepts, Theories and Case Studies. London & New York: Routledge, 198-226.
Vadrot, A. B. M., A. Rankovic, R. Lapeyre, P-M. Aubert, and Y. Laurans. 2018. Why are social sciences and humanities needed in the works of IPBES? A systematic review of the literature. Innovation: The European Journal of Social Science Research, 31:sup1, 78-100.
Rose, D.C., Mukherjeeb, N., Simmons, B.I., Tew, E.R., Robertson, R.J., Vadrot, A.B.M., Doubleday, R. and Sutherland, W.J. 2017. Policy windows for the environment: Tips for improving the uptake of scientific knowledge. Environmental Science & Policy (in press).
Vadrot, A.B.M. 2017. Knowledge, International Relations and the Structure-Agency Debate: Towards the concept of "Epistemic Selectivities". Innovation: The European Journal of Social Science Research, 30 (1), 61-72.
Vadrot, A.B.M. 2014. The Politics of Knowledge and Global Biodiversity. London: Routledge.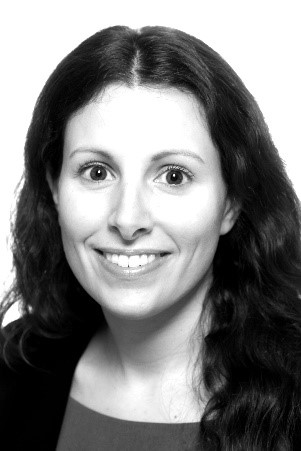 Emmanuelle Brogat, MA
Research Administrator
emmanuelle.brogat@univie.ac.at
Emmanuelle Brogat is the Research Administrator for MARIPOLDATA.
She holds a bachelor in history and a master degree in European programmes and policies.
She started her professional career in the field of research by working for the scientific department of the French Embassy of Vienna. Previously employed as an international cooperation manager in a research cluster focusing on urban research, she supported multidisciplinary research teams developing projects in the field of sustainable development.
In the MARIPOLDATA project, she is responsible for the daily operational, administrative and financial support as well as for the internal and external communication activities.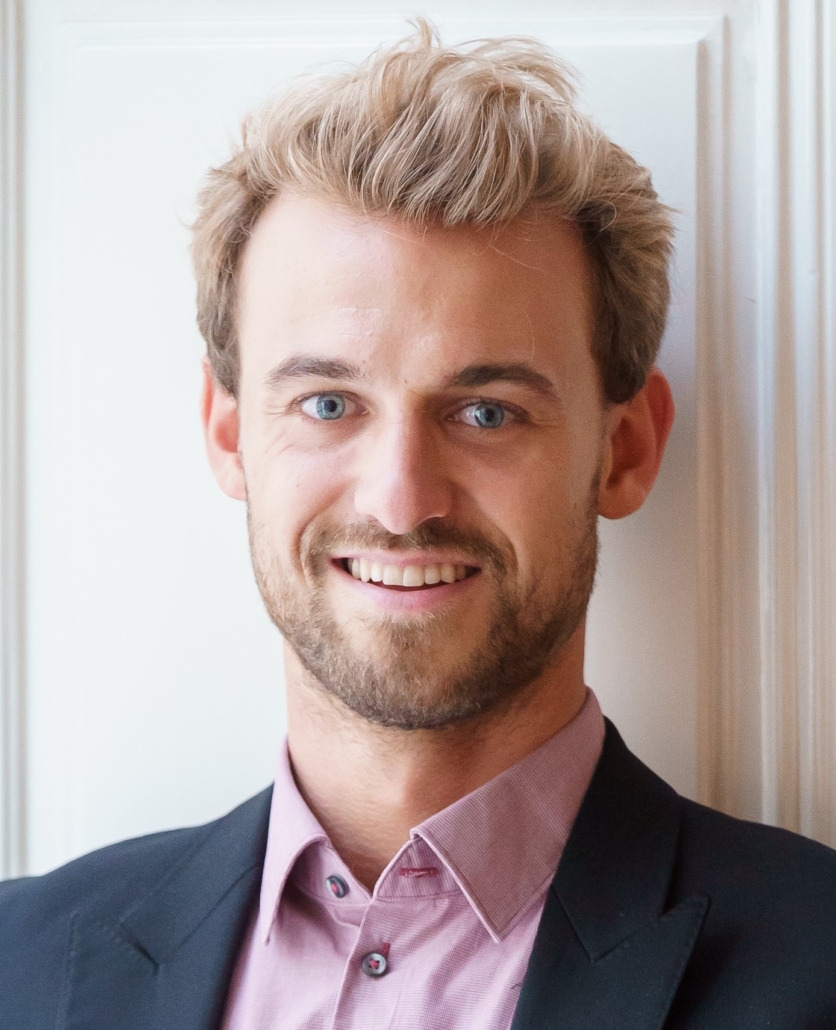 Arne Langlet, MA
PhD student
Arne Langlet is a PhD student in MARIPOLDATA. He studied the Bachelor European Studies at Maastricht University. After having visited the Universities of Coimbra (Portugal) and Sciences Po Paris, he completed the joint Master International Relations at Humboldt University Berlin, Freie University Berlin and the University Potsdam in 2019. His focus lies on international and European environmental policy, the political economy of environmental and climate policy and the study of international institutions and regimes. Methodologically, he is interested in quantitative methods and the application of network and system analysis methods on international politics. In his master thesis, he tests in how far social network variables can explain the behavior of states when ratifying environmental treaties.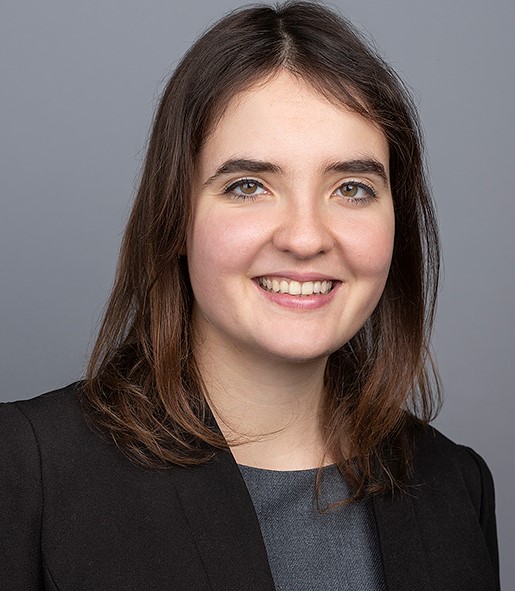 Ina Tessnow-von Wysocki, MA
 PhD Student
Ina Tessnow-von Wysocki is a PhD student in the department of Political Science at the University of Vienna. She studied a Bachelor of Politics, International Relations and Asian Studies at Griffith University in Brisbane, Australia and completed her Master degree in International Relations with the joint programme at Humboldt University, Freie University and University Potsdam.
Throughout her studies she gained insights into research at the Institut Barcelona d'Estudis Internacionals (IBEI) in Spain and the University of British Columbia, Vancouver in Canada. Her work concentrated on Environmental Politics and she received the German scholarship for Climate Impact Research (Deutschlandstipendium für Klimafolgenforschung), as well as funding from the "University Alliance for Sustainability".
After her work experiences in climate and foreign policy in the German Federal Government, NGOs and think tanks, she specialised in International Cooperation on environmental issues. Her master thesis dealt with the topic of International Cooperation for the Protection of Global Public Goods regarding the problem of marine plastic pollution. Emphasis of this research was on legally binding multilateral environmental agreements and the contribution of treaty design to success and failure of international environmental regimes.
Selected Publication:
Tessnow-Von Wysocki, Ina & Le Billon, Philippe. "Plastics at Sea: Treaty Design for a Global Solution to Marine Plastic Pollution." Environmental Science and Policy 100 (2019): 94-104. Web.
Dr. Petro Tolochko
Post-Doctoral Researcher
Petro Tolochko is a postdoctoral researcher at the Department of Political Science and MARIPOLDATA.
Petro completed his Master's degree at the University of Amsterdam (ASCoR) and defended his doctoral thesis at the University of Vienna. His doctoral thesis was concerned with the automated approached to determine the text complexity of political texts.
He is interested in statistical modeling, text-as-data methodology and social network analysis.
Selected Publications:
Trilling, D., Tolochko, P., & Burscher, B. (2017). From newsworthiness to shareworthiness:
How to predict news sharing based on article characteristics. Journalism & Mass Communication Quarterly, 94 (1), 38-60.
Tolochko, P., & Boomgaarden, H. G. (2018). Analysis of Linguistic Complexity in Professional and Citizen Media. Journalism Studies, 19 (12), 1786-1803.
Tolochko, P., & Boomgaarden, H. G. (2019). Determining Political Text Complexity: Conceptualizations, Measurements, and Application. International Journal of Communication, 13, 21.
Tolochko, P., Song, H., & Boomgaarden, H. "That Looks Hard!": Effects of Objective and
Perceived Textual Complexity on Factual and Structural Political Knowledge. Forthcoming in Political Communication
MARIPOLDATA INTERNATIONAL ADVISORY NETWORK
Our international advisory network involves researchers and practitioners recognized for their expertise and work in various fields such as international relations, public policy, the social study of science, ocean governance, global environmental politics and law of the sea.
The philosophy of this group is to exchange views and provide advice on recent developments of MARIPOLDATA research material and activities.
Occasionally, members are welcomed on-site in Vienna to attend group workshops and hold presentations about their work in the framework of the MARIPOLDATA seminar series.

Dr. Rob Doubleday
University of Cambridge, UK
Rob Doubleday is the Executive Director of the Centre for Science and Policy (CSaP) since September 2012.
Rob has degrees in Chemistry (Imperial College, London) and Science and Technology Policy (SPRU, University of Sussex). He has a PhD in Geography and Science & Technology Studies from University College London and studied at the Harvard Kennedy School on a Fulbright Scholarship.
His research interests include the role of science, evidence and expertise in contemporary societies, in particular the relationship between scientific advice, public policy and democracy. His research develops collaborative methods of working with scientists and engineers on the public policy dimensions of their research.
Dr. Hannah Hughes
Cardiff University, UK
Hannah Hughes is a lecturer in the School of Law and Politics at Cardiff University.
Her research explores the relationship between knowledge and power in global environmental politics, which she has studied through the Intergovernmental Panel on Climate Change (IPCC).
Hannah is particularly interested in adapting the sociology of Pierre Bourdieu and exploring new methodologies for deepening our understanding of the intertwinement between knowledge, authority and social order in the global response to environmental degradation.

Prof. Peter Jacques
University of Central Florida, USA
Peter Jacques is a Professor of Political Science and affiliate faculty of UCF's National Center for Integrated Coastal Research. He has extensive experience in the field of environmental politics and sustainability.
He is President of the Association of Environmental Studies and Sciences for the term June 2018-June 2020.
His research interests include Global Environmental Change, Sustainability Science, Indigenous Sustainability Issues, Ocean Conservation, Climate Change and Political Ecology/Green Political Theory.

Prof. Jean-Frédéric Morin
Laval University, Canada
Jean-Frédéric Morin is Full Professor at the Political Science Department of Laval University (Québec City, Canada). Before being invited by Laval University to hold the Canada Research Chair in International Political Economy, Jean-Frédéric Morin was professor of international relations at the Free University of Brussels from 2008 to 2014 and post-doctoral researcher at McGill University from 2006 to 2008.
Jean-Frédéric Morin is also senior fellow at the Centre for International Governance Innovation (CIGI), senior fellow of the Earth System Governance Project, and member of the McGill University's Centre for Intellectual Property Policy (CIPP).
His current projects explore the interplay of trade and environmental regimes, the emergence of legal innovations, the provision of technical assistance in the field of IP, the design of environmental agreements, and the evolution of investment agreements.

Dr. Thomas Loidl
Federal Ministry for Europe, Integration and Foreign Affairs, Austria
Thomas Loidl is the Head of Unit for International Economic and Environmental Law and Deputy Head of Division for Public International Law of the Austrian Federal Ministry for Europe, Integration and Foreign Affairs. He is Head of the Austrian delegation negotiating the BBNJ treaty.
Dr. Loidl studied law and international relations at the University of Vienna and Georgetown University in Washington, D.C. He received his doctorate in law. He is also a lecturer at the Diplomatic Academy of Vienna.
He was the Austrian Ambassador to Vietnam from 2013 to 2017.

Dr. Julien Rochette
IDDRI, France
Julien Rochette is the Director of the Ocean programme at the Institute for Sustainable Development and International Relations (IDDRI), an independent policy research institute and a multi-stakeholder dialogue platform that identifies the conditions and proposes tools to put sustainable development at the heart of international relations and public and private policies.
He holds a doctorate in public law (University of Nantes) and international public law (University of Milan), and is specialized in legal and policy aspects related to ocean governance.
His work has led him to invest mainly in regional organizations, particularly in the Mediterranean, the Western Indian Ocean, West Africa and the Pacific. Julien is a member of several French and international expert groups and a lecturer in various French universities.